iKVA is a Knowledge Management company providing a range of discovery products using its Discover Platform. Live for over a year now, Discover provides APIs allowing customers to flexibly ingest and then frictionlessly query large document collections of public and corporate knowledge. This enables companies to make better quality decisions by ensuring that corporate knowledge is appropriately shared rather than being siloed in departments and even individuals.
In this webinar I will tell you how we do this using document embedding and approximate nearest-neighbours vector search. I will also talk about how we are extending our platform to add alternative document embeddings to provide even greater relevance of results, new data extraction techniques supporting automation of document metadata generation, and security and connectivity improvements allowing us to link up directly to customer repositories while leaving the customer in complete control of access to their corporate knowledge.
Thursday 29th September, 3.30pm (BST)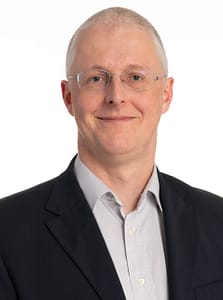 Professor Richard Mortier
CTO & Founder
Professor in Computing and Human-Data Interaction at Cambridge University, and President of Christ's College. Formerly at Horizon Digital Economy Research and Microsoft Research Cambridge.