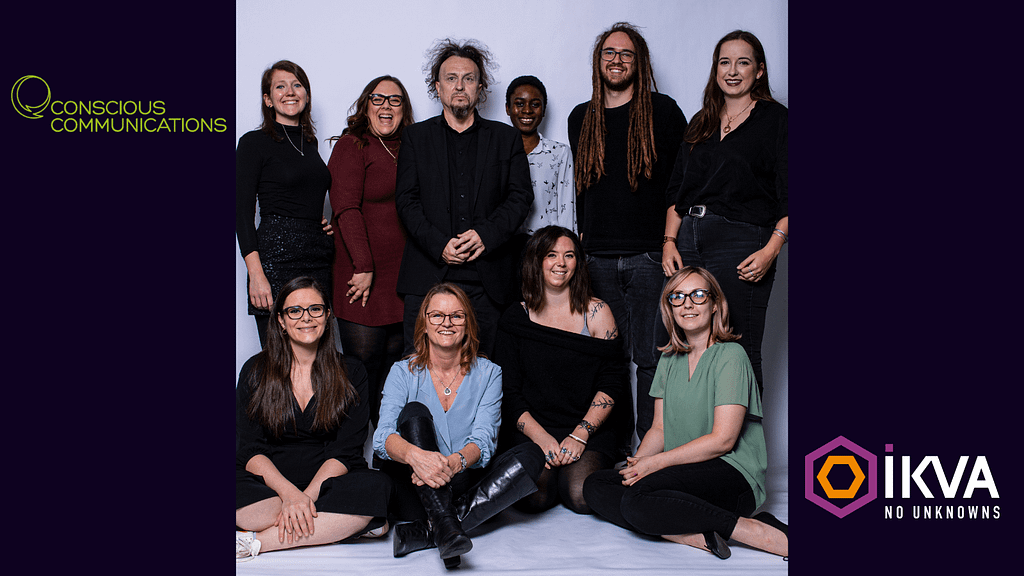 Conscious Communications, an award-winning PR and Marketing agency dedicated to social impact, has been announced as iKVA's new public relations partner.
Leveraging iKVA's position as one of the leading innovators in AI-enabled data discovery, the Cambridge-based agency will provide PR and strategic communications support.
Alison Taylor, Managing Director of Conscious Communications, said: "The innovative data discovery solutions, created by iKVA, mean organisations can finally discover and unlock the true value of complex datasets and we are excited to be working with Jon and his team to raise awareness of the company and their unique software. After securing £1.5million of seed funding at the beginning of 2021, we are looking forward to supporting them during the next stage of their journey."  
Jon Horden, CEO of iKVA, said: "We're very happy to work with Conscious Communications. Their vast expertise and experience in the B2B sector combined with creativity and strategic approach will help us translate iKVA's technology and vision into compelling stories and powerful communications."
iKVA's underlying technology is based on innovative research from some of the best minds at Cambridge University's Computer Laboratory and The Alan Turing Institute. The company has recently launched industry's first AI-based venture capital tool in partnership with Mott MacDonald Ventures.
About Conscious Communications
Our ambition is to do well by doing good, and influence others to do the same.
Founded in 2012, we are an award-winning team of change-makers committed to using our public relations and marketing expertise as a force for good, for the benefit of our clients, ourselves, our stakeholders and the wider community. What makes us different is that we think first about the impact our work will have on others; and second about the impact on our own bottom line. We combine strategic expertise and great creativity with ethics and principles that make us proud and reflect our sense of social responsibility.
We provide high impact public relations, marketing communications and design services to a number of clients such as ACS International Schools, International Baccalaureate, British Nutrition Foundation, CHS Group, STIN, IWF, Nextbase, Health Enterprise East and many more.
To find out more, visit www.consciouscomms.com