The highly respected annual #21toWatch campaign and awards programme showcases the people, companies and 'things' that are setting the standards of innovation and entrepreneurship across the Eastern region. The #21toWatch Companies includes innovative and trailblazing companies that are en route to being industry game-changers and we're proud to be a part of it.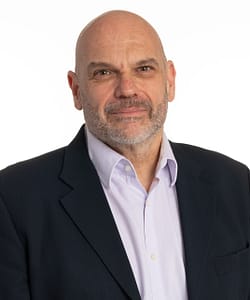 20+ years senior leadership in the digital industry including CEO of PrismaStar (successful trade sale in 2015), Founder and CEO of British Gas' digital division Local Heroes, and CEO of HomeServe Labs incubating smart home IoT devices
JOIN US FOR OUR UPCOMING WEBINAR:
Join iKVA, CPO, Ian Forth and iKVA CEO, Jon Horden as they explain how modern advances in technology along with recent developments in research are enabling organisations to make dramatic improvements in the way they discover and consume knowledge.
06, Oct 2022, 15.30