Successful Research and Development teams need to make key decisions based on future predictions but making the right calls is much harder when the future is uncertain.
R+D teams have always found it challenging to guarantee ROI on their department spend, as their strategies for future growth and competitive advantage are often based on hypothetical predictions about what will happen to future market landscapes.
The most effective teams are those who use state-of-the art tools for finding the data to support their decisions, and thus stay ahead of the game.
The changing face of access to organisational knowledge for R+D teams isn't just coming – it's already here.  And it's not pretty.
The problem is, the data which is used by R+D to extract knowledge is evolving and growing at an exponential rate – and changing in ways that a lot of existing enterprise search management tools simply can't cope with.
The nature and quantity of data is changing at an alarming pace. Between 2022 and 2025, the total amount of digital data will go from 33 Zettabytes to 163 Zettabytes (almost a five-fold increase) as organisations adopt more applications and platforms. Employees working from home is more than likely here to stay in some form, so data access for staff at all levels in order to make daily decision making has never been more crucial.
Accessing and extracting value from organisational knowledge will become ever harder.
With this growth in data, quality issues and associated costs are set to get worse.  By 2025, 80% of data will be unstructured – i.e.  organised in undefined ways, held in a large variety of different formats and scattered across numerous accidental siloes. New documents will often not be tagged with the right metadata, making them even harder to retrieve and analyse. Multiple copies of core documentation will often be held in different places to make it easier to find, but also putting additional pressure on version control and data storage costs. 
Counting the cost of lost knowledge
As the quantity of unstructured data grows, this inevitably leads to lost user productivity as people search for information that they think exists but which they can't find. Lost organisational knowledge causes poor decision making, based on human bias rather than data-driven decision making – a nightmare scenario for an R+D team needing to stay ahead of the game. Forbes estimates that the Fortune 500 companies alone have $31BN of lost organisational knowledge.          
Organisations need to use the power of AI to deal with the changing data landscape in order to support new levels of data-driven insight to drive their decision making   
It's critical that R+D teams are armed with up-to date knowledge retrieval tools to ensure all top-level decisions are fully data-driven, rather than relying on random observations and gut feeling. 
Such knowledge tools will need to deal with the unstructured data held within any organisation to provide results that are accurate and relevant, using the very latest data.  
R+D teams will typically need to search data from public data sources together with internal sources and show the results in one place, in order to fully optimise their decision making processes.   
iKVA's AI Knowledge Management Platform enables any document, any language, any location. All in one place.
Using cutting edge Vector Search technology, iKVA enables users to resurface and discover data across the full range of enterprise content and present it to the user within their workflow.
R+D teams can combine private organisational data with public data sources relating to product knowledge, relevant market & country data. iKVA's Discover platform is API first so you can connect your customer insight tools, competitive insight, market intelligence reports and R&D white papers. They can all be indexed in one place, fast, in order to stay ahead of the game and get the big decisions right ahead of time.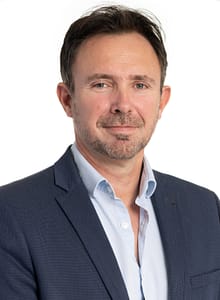 20+ Senior sales experience in deep tech digital businesses including Audio Analytic and Cloudlink.
JOIN US FOR OUR UPCOMING WEBINAR:
Join iKVA, CPO, Ian Forth and iKVA CEO, Jon Horden as they explain how modern advances in technology along with recent developments in research are enabling organisations to make dramatic improvements in the way they discover and consume knowledge.
06, Oct 2022, 15.30